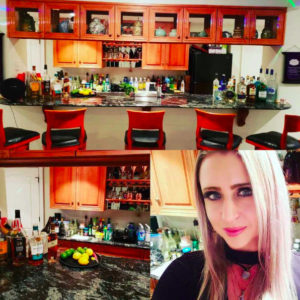 Call or Email Us for Quote
For any questions and inquiries including estimates, please Call or Email for Affordable Quote. We will respond to your request immediately and answer any questions you have. We are always standing by respond to your inquiries. 
If you prefer to speak with us directly, we are readily available to answer your call. We love speaking to our potential clients directly and providing them with the exact details of our workflow operations. 
Once you are ready to book TL Bartenders for your wedding, private party, or celebratory event, we will provide you a secure link where you will be able to make your secure online booking deposit of $100. You will be assured that your event date will be reserved for that day and we will not be overbooked. Final payments are due on the day of your event and you will receive the final amount due via email made payable via the secure payment link on the final invoice. 
For any cancellations, we will refund your deposit minus the $4 processing fee up to 72 hours prior to the day of your event. Please call or email us to discuss refunds and cancellations anytime.
Please get to know us more on our About Us section. You can also learn about us on our Facebook Page by clicking on the link at the bottom of the page.
Don't wait! Call or email us NOW to receive your affordable quote estimate.
Our main office is located in Chantilly , Virginia. 
The areas we service are located throughout Northern Virginia, Maryland, and Washington DC.
Please refer to our home page for a detailed list of counties and cities where we currently provide services.
We'd like to thank you for visiting www.TLBartenders.com and considering us for your next event as your bartending service provider.
And don't forget, Please Call or Email Us for Affordable Quote as we hope to hear from you soon!